15 tags
7 tags
"Death is the dark backing that a mirror needs if we are able to see anything."
– Saul Bellow via Christopher Hitchens' Mortality (p. 89)
9 tags
9 tags
14 tags
15 tags
14 tags
10 tags
"We have confused knowing more with knowing better. The exponential growth of..."
– Our War on Ourselves: Rethinking Science, Technology, and Economic Growth (p. 58) by Willem H. Vanderburg
13 tags
3 tags
8 tags
8 tags
3 tags
5 tags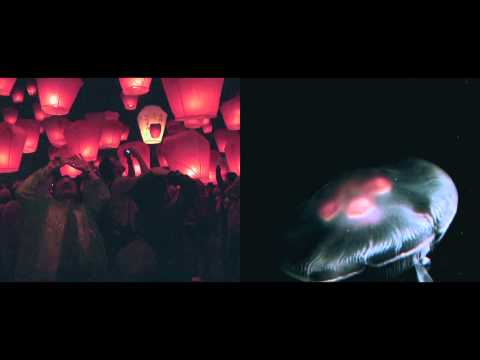 8 tags
10 tags
6 tags
"In all chaos there is a cosmos, in all disorder a secret order."
– Carl Jung
8 tags
"In an age of images and entertainment, in an age of instant emotional..."
– Chris Hedges (quoted by Ryan Holiday in Trust Me, I'm Lying - Confessions of a Media Manipulator p. 67)
3 tags
7 tags
6 tags
27 tags
Art, science and wonder: My thoughts on Ottawa's...
Originally posted on Local Tourist Ottawa. "The glory of science is to imagine more than we can prove." – Nadine Wiper-Bergeron at TEDxUOttawa quoting theoretical physicist Freeman Dyson A little less than a year ago, I stepped into the Pilot Lab at University of Ottawa and was immediately mesmerized by Andie Haltrich's installation "The Space-Time Fabric":(1) In that unusual...
2 tags
"It is the hallmark of any deep truth that its negation is also a deep truth."
– Niels Bohr
10 tags
"[…] life mix is the mash-up of what you have on- and offline. Now, we ask..."
– Ch 8 Always On (p. 160) Alone Together: Why We Expect More from Technology and Less from Each Other by Sherry Turkle
6 tags
"In science, being stuck can be a sign that you are about to make a great leap..."
– 13 Things That Don't Make Sense by Michael Brooks
"Study the science of art. Study the art of science. Develop your..."
– Leonardo da Vinci (via artandsciencejournal)
"It is a simple task to make a subject complex, but a complex task to make it..."
– Meyer's Law
7 tags
Opinion: Transparency in Science Publishing by... →
F1000 Research's "publish first, peer review later" model with its recognition of the referees' contributions is one of the latest efforts in improving transparency and eliminating delays in science publishing.
6 tags
Free Science, One Paper at a Time by David Dobbs →
On open science, ORCID and Mendeley. Better late than never…
9 tags
What Popular Culture is Telling Us About Libraries... →
"We should also safeguard our valuables, because you never know when there will be a zombie apocalypse." :)
7 tags
"The big threat of photoshopification is not that we will believe documents and..."
– Brooke Gladstone, The Influencing Machine, p. 127
3 tags
"I suppose when you get down to it, everything is always once in a lifetime. We..."
– Ch. 4 Site-Specificity vs. Pure Technique (p. 98) The Most Human Human by Brian Christian
8 tags
"In this world of abundance, knowledge is not a library but a playlist tuned to..."
– Ch 9 Building the New Infrastructure of Knowledge (p. 176) Too Big To Know by David Weinberger
How Libraries are Reinventing Themselves for the... →
Many branches of these public institutions are dying from lack of funding—and reinventing themselves in surprising new ways
6 tags
"Welcome to the life of knowledge once it has been taken down from its shelf. It..."
– Ch 6 Long Form, Web Form (p. 110) Too Big To Know by David Weinberger
Rules for the New Ways of Watching →
The inertia that has kept consumers from bolting from traditional content providers is beginning to erode. As we "watch" all the ever-increasing contents, are we taking enough time to pause and reflect?
"practice the Internet"?!
In an article titled "Librarians' Experiences of Introducing the Internet in the Public Library: A Study in Southern California" ca. 2005 by Ulla Arvidsson, I ran into the phrase "practice the Internet" when the author talks about the ongoing training for librarians. It's amazing how our information landscape is changing in just a few short years!
"How do you know it flushes by itself?"
– Little brother inquiring his older brother's world experience at a Vancouver International Airport's washroom.
tumblr. tumblr.
testing testing 123…
tumblrbot asked: WHERE WOULD YOU MOST LIKE TO VISIT ON YOUR PLANET?